Welcome to Liquid Fae Studios, official site and portfolio for the artwork of Erin Ewer. Feel free to browse the galleries, send me an email, or just check out whats new. Fantasy, Fairies, Nature, and more!

Commission Status: OPEN
I am currently accepting new commissions.
Please inquire at contact@liquidfae.com
News and Updates
*November 1st, 2017
I will have a table at the local Shepherdstown Handmande Holiday Market BLACK FRIDAY WEEKEND.
November 25th, 26th, and 27th. Click here for location and more info

You can now find me on Patreon!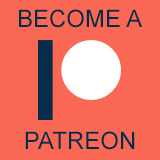 September 6, 2017
Gave the site a rather overdue facelift and large update. There is a new fancy drop down menu up there to get rid of those pesky side menu items. The galleries have been reorganized to better showcase my work, with a new catagory for Illustration featuring personal and commissioned work, and a merged "Nautre" catagory for all things flora, fauna and landscape related. There is a lot of new content in there so go check out whats new.
The Store section is also under construction. Meanwhile please visit my Etsy page to order Prints, Boxes, and other items. As usual, please inquire through email about purchasing originals.
Find me now on instagram!



The best way to keep up to date on current projects, see Works in Progress, and get news on up and coming events and products.
November 18, 2015
Updated Fantasy, Updated Nautre
June 08, 2015
Updated Licencing page, Updated Fantasy, Updated About
*Shepherdstown Street Fest is back on for 2015, and I will be there!
Come say hello if you are in the area on Saturday June 27th from 10am to 8pm on the main street
of historical Shepherdstown, WV. This is a Judged craft fair filled with local artists and artisans,
great food, local music, and it is an absolute blast every year. One day only!
March 09, 2015
Updated Links-Updated Fantasy-Updated Nature

I have a new Website at ErinEwerBooks.com - I have found an interest in writing that is not Lord of Shadows exclusive! Check it out to keep an eye on my projects and artwork related to books. You can even join the mailing list!
April 14th, 2014
My book, The Lord of Shadows, has won the United States Literary Award in Fantasy! How exciting! Not to mention my second book, the preqel "The Depth of Shadow" has been released
and is now available for purchase through me, as well as many of your favorite retailers! Check
it out by going to TheLordofShadows.com

October 1st 2013
Big update! The store section is now nearly ENTIRELY complete! Still working on a set of originals that will soon be for sale. Otherwise POCKET MIRRORS, POST CARDS, PRINTS, KEY CHARMS, BOOKMARKS and KEEPSAKE BOXES are up and running!
December 28th 2012:
I have launched a second website, for my book "The Lord of Shadows"! Some of the art has been posted here, but for purchase information, galleries, character bio's and more, check out my sister site at:
When you click on an image in the gallery that has to do with this story, you will see a button like this just below the image title: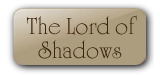 June 25th 2012:
New web site! It Might take a while to get the gallery and shop back into place. Please feel free to
visit my Deviant Art account to see all recent images, and send me emails regarding prints and products, which can all be viewed on my Deviant Art page as well.
June 25th 2012:
Come watch me paint at On the Wings of Dreams on Saturday July 14th from 10:30am - 5:30pm. 139 W. German St. Shepherdstown WV. Enjoy watching the process of a painting as it comes to
life, and check out the amazing jewelry, incense, stones, and other metaphysical products carried
by this locally owned shop! www.WingsOfDreamsShop.com
June 18th 2012:
I am now participating in a saturday market near Morgans Grover Park in Shepherdstown WV
from 9am to noon. The market is a great place for local produce, small businesses, and all around items of quality craftsmanship. Check out the Morgans Grover Market web site for more details and directions. MorgansGroveMarket.com
.